Post by Admin on Jan 17, 2018 11:22:30 GMT -6
Summer Diesel
or what is referred to a #2 Diesel is perfect for summertime use but as the temperatures begin to fall it can cause issues for Diesel Engine Owners. #2 Diesel contains paraffin and as the temperatures drops the paraffin begins to solidify. At 32° F the paraffin wax begins to crystalize and will start making the diesel fuel look cloudy. When #2 Diesel reaches the 10° to 15° F temperature range it will start the formation of "Gelling" or "Waxing" and start plugging the Fuel Filters and Lines.
Winter Diesel
is a Blend of #2 and #1 Diesel Fuel that lowers the viscosity and gel point of Winter Diesel Fuel or can be #2 Diesel with Anti-Gel Additives. As seen here on the label at a local fuel station they start selling Winter Diesel Blend November 1 through March 31.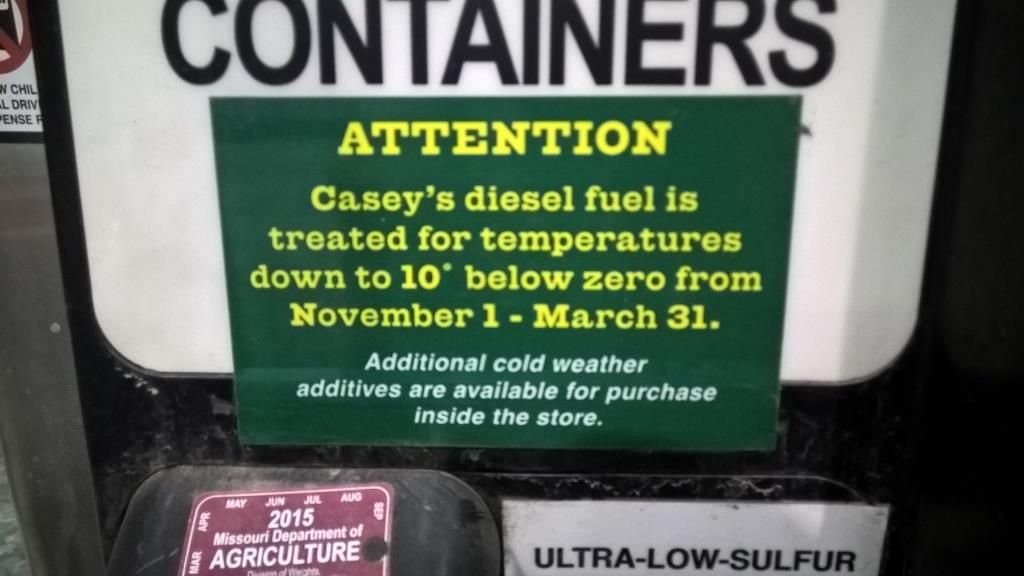 But what happens if you tank is already full of Summer Diesel or Unsure of the Protection Level of the Fuel in your Tank. That is where Fuel Treatments are recommended. Products like AGCO Parts D-MAX Winter is not only a Anti-Gel but Fuel Conditioner too. It helps lower the gel point to provide trouble free operation in the winter months too. It is recommended to treat fuel when Fuel Temperature is 40°F or Above to allow the product to mix correctly and chemically do its job.
AGCO Parts D-MAX Winter is a highly concentrate formula. When purchasing Fuel Conditioner or Treatment Products make sure you look past the price because there is more to cost in best value. For Example look at some of the popular treatments and the Cost Per Gallon of Treating the Fuel. Are they compatible with your Engines High Pressure Direct Injection System and Engine Exhaust Emissions Systems??? AGCO Parts are the Genuine Parts of Massey Ferguson and Guaranteed to Protect Your Investment
Fuel Tip:
When Treating your Bulk tank with AntiGel or in Cold Weather insert the nozzle into the fill hole and recirculate the Fuel back into the tank. This will prevent adding the wax flakes getting into the vehicle or tractor and help circulate the fuel before filling. This would be a good tip even in the summer to do before you fill. Cheaper and Easier to change Tank Filters than Tractor Filters and will save you trouble in the winter with Fuel Gelling.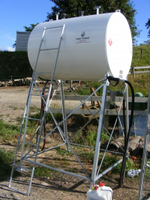 Fuel Blending Recommendation:
Temperature Above -9*C (+15*F) 100% Grade 2-D & 0% Grade 1-D
Temperature Down to -21*C (-5*F) 50% Grade 2-D & 50% Grade 1-D
Temperature Below -21*C (-5*F) 0% Grade 2-D & 100% Grade 1-D
Now available from AGCO Parts is D-Max Winterthaw Emergency Fuel Treatment...if you get caught by cold temperatures and need to get your fuel ungelled the only solution is an Emergency Fuel Treatment that can dissolve the Gelling. D-Max Winterthaw not only does this but also protects your tractors and fuel system as they are approved for use by AGCO Warranty & Service Department. Be careful what you put into your fuel it can have negative effects on High Pressure Common Rail System that can run up to 40,000PDI and Exhaust Emission Systems too.