Post by Admin on Sept 22, 2015 13:34:50 GMT -6
Did you know a Naturally Aspirated Engine Requires 12,000 Gallons of Air for Every Gallon of Fuel.
That is the same volume of air to fill a 10' by 20' Grain Bin. Or Petroleum Tanker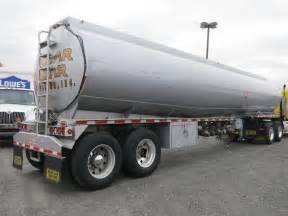 A Turbo Charged Engine Requires Even more; normally around 20,000 Gallons of Air to every Gallon of Fuel.
That's a tremendous amount of Air continually flowing into your Engine.
If you Burn a 100 Gallons of Fuel in a Day you have run over 1.2 Million Gallons of Air through your Air Filters
, in Just one day. How much dirt can that much air carry? It depends on the conditions; on dry windy days more contaminates are in the air compared to those days after a rain. Engineers have designed the air intake system to minimize air restrictions and increase fuel efficiency. As your systems become restricted an improper air/fuel ratio results causing excessive fuel consumption. This is why the air your engine requires is so important.
Take for instance, by placing a light cloth over your mouth it is harder for you to get a big breath of air than without a cloth, if you keep reducing the the pore size of the material or increasing the thickness of the cloth it becomes harder and harder for you to breathe. Try beathing through a piece of plastic it's impossible, you would sufficate and die, the same can happen with an engine. As the Air Cleaner breathes in dust it becomes restricted; as an engine becomes more restricted it starts to suffocate and eventually loses powers and finally will die. That is why it is important to pay a little extra money and keep your Engine's Air Filters replaced or cleaned.
Did you know that once the pores of an Air Cleaning Element are dilled with a particle of a contaminate it is virtually impossible to remove the contaminate?
If you try to clean the element you are only cleaning the external contaminates and you do not remove the particles trapped in the papers' pores. Once a pore is filled with a contaminate air restriction begins. Yes, your Air Filter is an important part of the Engine and Maximizing it's performance. Start off the season with a Fresh Filter and let your Engine Breathe Right. It only makes Dollars and Cents to keep your Engine Breathing Clean, Fresh Air!
Examples of Filters with Excessive Restriction
This Filter is Black in Color due to Exhaust Leak and Plugging the Pores of the Filter Element...this tractor would not produce over 1000 Engine RPM because of the Restriction.
This Filter is severely plugged with Dirt and Grass Material
Close Up of Material in Filter...Restricting Air Flow
This Safety Element has damaged the protective layer of paper and loss of protection of contaminates entering the engine